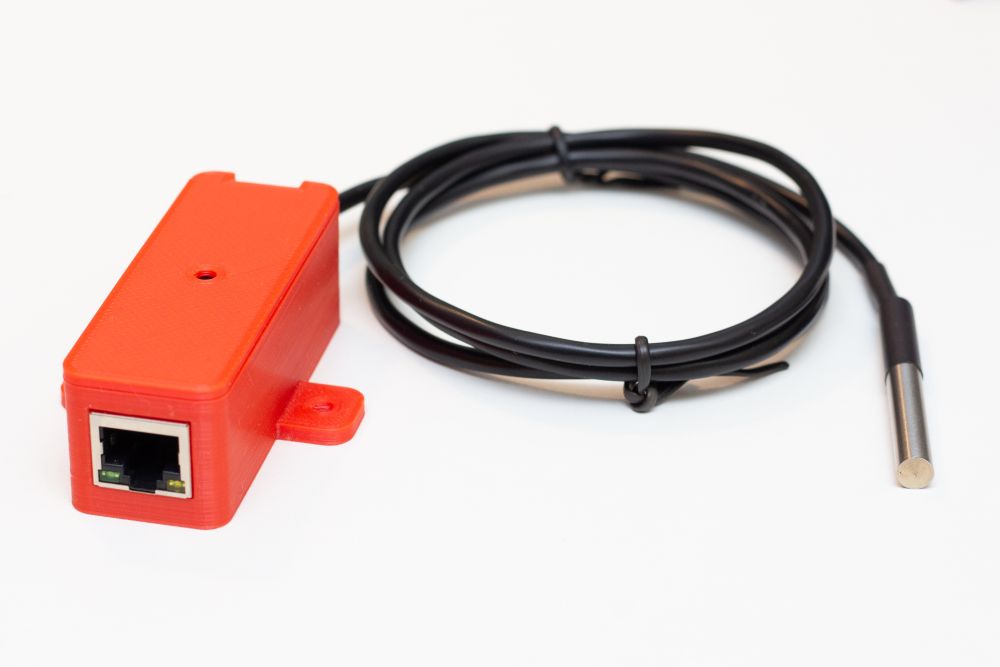 Simple, easy to use, accurate and reliable IP thermometer. The measuring range is from -55 ° C to + 125 ° C. This is a complete solution so no soldering or additional parts are required (except for the standard USB power supply, you can use a smartphone charger). The IP Thermometer Basic has an internal WEB server that allows you to see the temperature directly in your web browser – no additional software required. The device is fully configurable via the WEB interface and easily integrates with other software.
55€, Free International Shipping:
Main features
Complete solution, no need any soldering, or additional parts (except power supply)
DHCP or Static IP (DHCP by default)
Temperature Min-Max readings
Internal WEB server for viewing and configuration
The configuration is password protected
Farenheit / Celcius selectable
Very easy integrate with other software
Temperature range -55°C to +125°C, 0,1°C resolution
TCP/IP Protocols supported
Simple temperature output without conversion http://ipthermometer.eu:8888/t
About 1m probe cable, probe is waterproof
Not related on any external services like Sonoff and can work in local network without an internet.
Powered by USB, it's easy to get a power supply.
PRTG network monitor integration
Demo device online: http://ipthermometer.eu:8888
Default passwd: 1234
Demo device simple output url: http://ipthermometer.eu:8888/t
Demo device prtg url: http://ipthermometer.eu:8888/prtg